It's the dream, right? Traveling full time, working from your laptop, jumping on planes, and Instagramming the hell out of it. A lifestyle earning you great money on your own time, from wherever the heck you want. 
If you're anything like me, you might think this sort of lifestyle is reserved only for rich kids living off parental pocket money, Instagram influencers, and famous YouTubers. Yep, a lifestyle just out of reach for us 'normal' people. 
Did you know, that the very same lifestyle is available to you, right now? Yep, if you have a relatively good understanding of English, a healthy mind, and some degree of intelligence, you can live that very lifestyle. Oh, you'll need some decent wifi also… 
You don't need a degree, a stacked bank account, or rich parents, just a mindset to commit and a strong willingness to learn. Because frankly, if I can live this lifestyle, you certainly can too. 
Mindset - For How To Work Remotely & Travel
It's easy to sit on the sofa, flick through Lonely Planet, gawk at Travel Channel and make 'plans' in the pub, but when it comes to making it happen, most lack the mindset and willingness to put things into action. 
If you want to travel full-time and work on the road, the first thing you need to do is adopt a new mindset. A mindset means you are fully committed to working on the road and earning a living online. 
This mindset requires you to go against the grain, which can be a little intimidating at first. But the mindset you need is: "I want to work online, I will only work online, and I will do whatever it takes to make sure I have the skills to work online." 
While this is simple on paper, most people go about it with a 'That'd be nice attitude while begrudgingly sticking with their current less than thrilling job and life situation. 
While I'm not saying quit your job this second and start making money today online, the goal is exactly this over the coming months.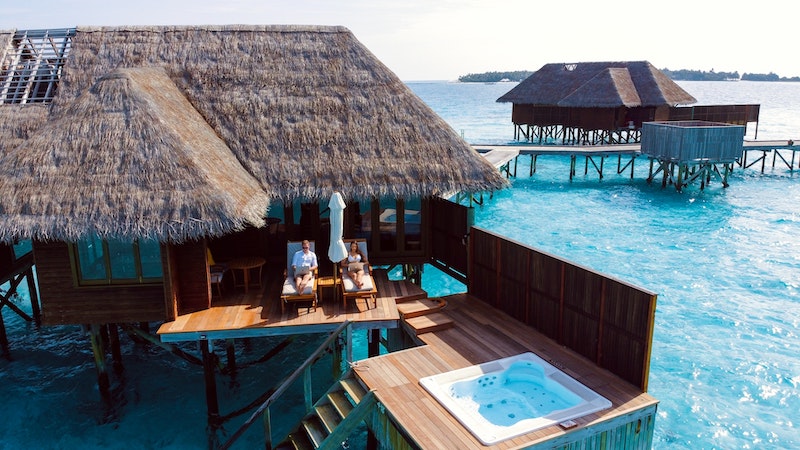 Learning - To Work Remotely & Travel
After adopting a work online and travel at all costs mindset, you need to become a learner. Most adults stop learning once they finish school or complete their studies, but to develop the skills required to work online, you'll need to stay a student from now until… well, forever. 
Working online requires various skills, that some of you may already have. From great communication, knowing how to use various software, typing skills, writing skills, editing… You name it, there are endless skills to develop and help you score online work.  
If you're wondering what on earth you're going to do as a job online, I am pleased to inform you that there are literally infinite online job possibilities. Editing videos, writing, selling products, teaching, analyzing… It's 2022 and the scope and scale for opportunity are growing. Rapidly. 
Some jobs require little skill and you can almost start right away, while others take months or years to learn. Commit fully to learning and improving every day however and you fastrack your capabilities to get yourself earning online in a matter of months. You just need to commit!
Jobs - To Work Remotely & Travel
So what jobs can you do to earn great online income? Before we dive into this list, I would strongly advise avoiding what I would call 'time-wasting, energy-sucking jobs'. If you've ever Googled 'work online now' or 'Earn money online now', you'll know the kind of jobs.  
Online surveys, micro-tasking, and following so-called gurus selling courses on how to work online and make 6 figures, etc. That kind of bullshit. No one selling you a course for $999 is teaching you how to work online more than Google and the desire to learn can! 
Here are some proper jobs that are worth learning, the kind of jobs you CAN earn 6 figures with, and although most will take time to get good at are certainly worth it if you are serious about working online. 
Try and choose a job path that you are passionate about, something you would enjoy filling your days with as although the working remotely and traveling lifestyle is amazing, you do actually have to do some work… from time to time. 
There are numerous copywriting opportunities online, seriously it's ridiculous. Although this is what I do full time now, it still baffles me the sheer amount of jobs I come across on a daily basis. Copywriting means writing with a purpose and includes things like; blogging, crafting web pages, and scriptwriting. Heck, I even get paid to write Instagram captions! 
To start a copywriting career, I would highly recommend starting a blog and writing about what you love, every day. Do this and you'll naturally become a great writer. Whenever you're not writing, read. All the best writers are avid readers. Places like Upwork, Fiverr, and Linked In are great places to look for these types of jobs. 
Video is huge right now and is the most popular form of content out there, so learning how to create videos or editing them well is a lucrative career right now. Becoming a Youtuber, and a freelance video editor working for a large company are just some of the ways to turn editing into a career.
My first ever online job was teaching english online and what's more, you can start right away without any previous experience or qualifications. As you develop as a teacher, job possibilities will open up through various online teaching platforms. 
I started with a company called Cambly, all you need to do is create a video introduction and wait for an approval message. You can then start speaking with students from all over the world, many of which simply want a conversation with a native speaker. 
Find out more on how Cambly works, here. 
Creating websites is a huge, invaluable skill in 2022 and one of the best online jobs. Every business worth its salt needs a great website and positioning yourself as someone who can provide this service, gives you a huge earning potential and numerous job opportunities. 
Learn how to make basic sites on WordPress and then start developing your design skills as you go. Eventually, you can start looking for freelance opportunities on platforms such as Upwork, Fiverr, Linked In, and Dribble.  
How To Work Remotely & Travel - Summary 
I hope this post has helped you realize that working online, earning a good living, and traveling full-time isn't as out of reach as you perhaps thought. 
With commitment, becoming a student and a driven 'I MUST WORK ONLINE' mindset, it's entirely possible to work remotely and travel in a matter of months. Become obsessed with the craft you choose and dedicate yourself to the cause entirely.